The BioVentures Center in Coralville is home to several companies that are developing new approaches to treating cancer
After years of work, some new methods of cancer treatment may be coming from the University of Iowa research community.
"It's close," said Dr. Alan Moy, co-founder and president of Cellular Engineering Technologies. "We'll probably be doing some human testing in the near future. It's definitely a potential game changer in treating advanced cancers."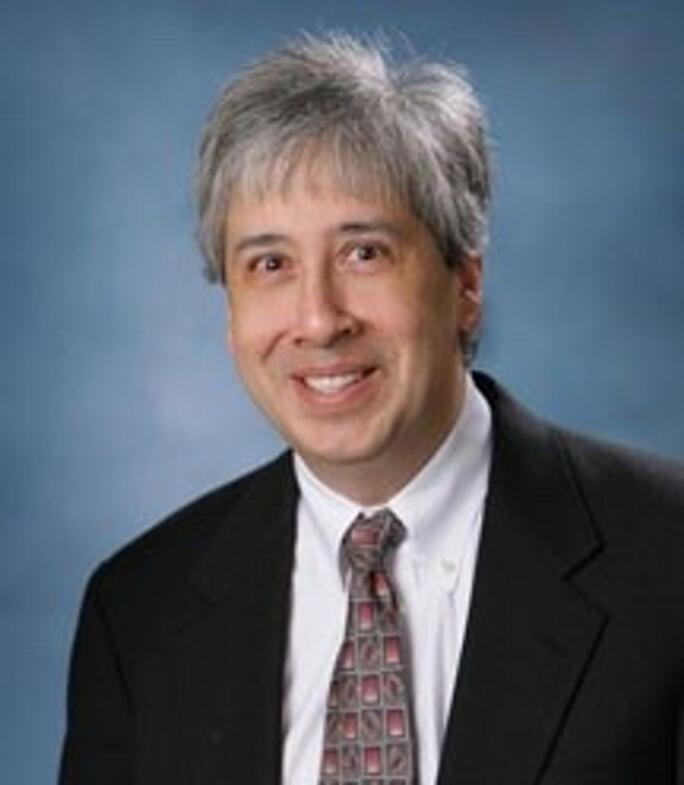 CET was formed in 2005 to manufacture proteins and human stem cells used in cancer research. The firm is based at the BioVentures Center, located in the Iowa Research Park in Coralville. The center, which has 80,000 square feet of space, opened in 2008 to help University of Iowa researchers and clinicians pursue promising treatments, and someday potential cures, for cancer and other diseases.
"If you're a cancer researcher and you had an idea but it's really early, the first thing you'd do is to get some space," said Jon Darsee, the university's chief innovation officer. One advantage of the BioVentures Center is that it brings together researchers who have a similar focus, Darsee said. "We're trying to create a community."
That community includes hundreds of researchers, clinicians and support workers at the BioVentures Center and at the university's Holden Comprehensive Cancer Center, where day-to-day treatment generates ideas for further research.
"We are actively providing cancer care for people from all over the state and outside the state," said Dr. Michael Henry, the Holden Center's interim director. "We are also addressing the needs of cancer patients tomorrow, by doing the research."
More than 500 clinicians, nurses and other staff from 36 university departments work at Holden, which logs more than 75,000 clinic visits a year, including at its Quad Cities location.
When an idea warrants further investigation, researchers may move their work to the BioVentures Center. The center has 35,000 square feet of "wet lab" space, equipped with plumbing and other equipment so drugs, chemicals, and other biological matter can be analyzed and tested without spillage or contamination.
Projects usually shift to BioVentures when they've shown enough promise to attract funding through government grants or private capital.
"It kind of naturally occurs," Darsee said. "If someone has an idea, the first thing they're going to do is compare notes. At that point we start connecting them to venture capitalists and others."
"Once the idea and the scientific premise is laid down, if one wants to have things in the hands of clinicians in a certain area it needs to be a product," said Dr. Joe Assouline, president of NanoMedTrix, another BioVentures tenant. "You need money and you need all kinds of regulation, and that's way beyond what the university can provide."
NanoMedTrix, a 2012 spinoff of Assouline's work at the university, specializes in the use of nanoparticles to deliver drugs directly to a tumor. That approach is quicker than traditional intravenous delivery. The research is funded through a two-year, $2 million grant from the National Cancer Institute.
"Instead of having a huge dose going to the entire body, we can target it," said Assouline. That delivery method can help reduce any potential side effects.
While Assouline's background is in neurology, NanoMedTrix's research is focused on treating bladder cancer, where it's simpler to track particles' effect.
"We were able to show that with the delivery of the particles inside the bladder," he said.
Treatment via nanoparticles can be tracked through CAT scans or MRI, making it a good candidate for telemedicine applications.
"Especially in rural areas, they may not have access to the sophisticated equipment," said Assouline. "They can get an MRI and the image can be sent to somebody that can read it. Anything we can do to manage the patient remotely and noninvasively is a plus."
Cellular Engineering Technologies' focus is on using genetically modified adult stem cells to deliver proteins that can kill cancer cells – another highly targeted approach with potentially fewer side effects than radiation and chemotherapy.
"When it gets to the cancer they dump these payloads, so it's a targeted cell therapy," Moy said. "It does not target healthy tissues."
A second project investigates the use of pluripotent stem cells, which can convert into any cell in the body.
"These cells then can act like heat-seeking missiles that go after cancer," Moy said. "We have been developing a lot of different stem cell platforms and it has been a natural progression of where this field is going."
CET supplies cells to the John Paul II Medical Research Institute, a nonprofit also founded by Moy to pursue ethical and cost-effective therapies for a variety of diseases. The institute is also based at the BioVentures Center.
"We're trying to create a continuous process, from bench to drug research to clinical trials and ultimately have that process entirely commercialized," Moy said.
While research at the BioVentures Center is being done on a wide range of diseases, research funding is heavily biased toward cancer. Cancer research often brings advances that can be applied to treatments for other diseases.
"There's so much emphasis on cancer," Darsee said. "In some ways it's an easier path to take than some other disease states."
Holden Center clinicians and the university's College of Dentistry are collaborating on treatments for oropharyngeal cancer, which affects the nose and throat. While Iowa ranks 24th nationally in cancer mortality, the state is first in incidence of oropharyngeal cancers.
"There's not one thing alone that accounts for this," Henry said, although he noted that Iowa's high obesity rate could be one factor.
"There are some types of cancers for which obesity is a real risk factor," Henry said. "We've brought together a group of researchers here who are really interested in this area, a connection that is really poorly understood."
As research therapies work their way through the regulatory approval process, their products draw investors, leading to their eventual "graduation" from BioVentures to private industry.
"At that point we start connecting them to venture capitalists and others," said Darsee. "With the faculty the question is (often) 'Do you want to start a company or license what you've got to another company?' A lot of what my team does is coaching the faculty in the various options."
CET, which has 10 employees, is making its first pitch to investors.
"We're looking to expand and expand our manufacturing capacity," Moy said. "We are looking to license our technology to the pharmaceutical industry. We're hoping this will be an expansion and add new economic development capabilities to the state."
NanoMedTrix is also hearing from venture-capital sources, including some from Cedar Rapids, according to Assouline.
"They consult with us, and that's the next step," he said. "It takes that networking, and some of the people locally can be very instrumental."
The university's medical research resources will expand with $8.2 million in federal pandemic recovery funds to renovate space in the old College of Pharmacy, adding more wet labs for clinicians and researchers.
"We're going to have much more of that space right next to the hospital, which is really important," Darsee said. "You've got to have space proximate to their day job."
"The real breakthroughs are hard-won, but they're built on research that continues over decades," said Henry.